PREVIEW: THE TEEN MENTORING PROGRAM
Have a Great Relationship with Mom & Dad
The Teen Mentoring Program Includes…

→ Mentoring Lessons: 52-video lessons delivered weekly by email.
→ Discussion Notes: included with each video lesson.
→ Application Exercises: to gain a deep understanding of the lessons.
---
OVER 2,700 TEENS AND COUNTING
I developed this program to truly help teens thrive. I mentor teens, weekly through video, on the habits and attitudes they need to be successful. We've had over 2,700 teens go through the program and counting.
Advice that is Teen Tested & Parent Approved.
I draw on my decade of experience working with teens. Achieving a delicate balance of humor (what they want) with sound advice (what they need)…It's a teen tested / parent approved approach.
---
Teens Will Learn The Importance of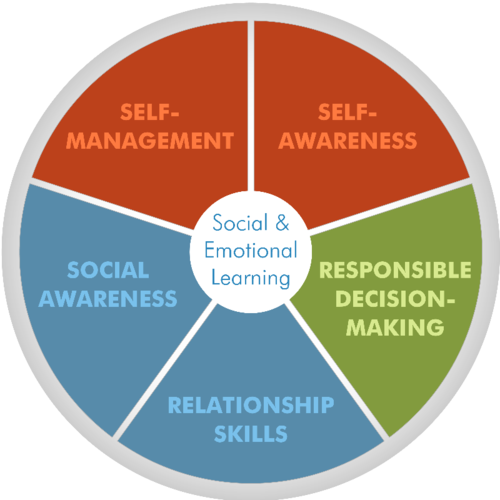 SELF MANAGEMENT
✓The Importance of Resilience
✓A clear Strategy for Achieving Goals
✓Techniques for Improving Focus
SELF AWARENESS
✓Gratefulness and Respect
✓Methods for developing Healthy Habits
✓Earning Trust to gain Freedom
RESPONSIBLE DECISION MAKING
✓The path to making wise decisions
✓Getting motivated to do things you don't feel like
✓The importance of a positive attitude
RELATIONSHIP SKILLS
✓Earning your parents trust
✓How to choose supportive friends
✓Learning from caring adults
SOCIAL AWARENESS
✓Failure: You either Win or you Learn
✓How to apologize with maturity
✓Behaviors that make you a role model
And 37 other important topics…
---
KEEP THE CONVERSATION GOING STRONG…
Explore any moments from your teen's life that they want to reflect upon. Begin conversations to deepen their awareness. You will be able to focus attention without needing to lecture; Often, "What does Josh say about…?" is enough to get a conversion to start or continue.

MY TEEN LOVES THIS!
"I was afraid my teen wouldn't get into this. One week he didn't know that I was secretly watching him watch the video lesson and noting his response. He really responded well to Josh. He laughed, leaned in, smiled, looked very intent, and listened without distractions. Texts even popped up on his phone and he didn't check it. Amazing! Then he told me about the video lesson, and we had a great conversation."
—Josie K., Mother of 15-year old

---
Here's What The Program Includes:
→ Mentoring Lessons: weekly video lessons emailed to your teen.
→ Discussion Notes: included with each video lesson.
→ Application Exercises: to gain a deep understanding of the lessons.

I USE THIS IN MY CLASSROOM
"Each week I show my students one of the videos and then we have a discussion about it. The students absolutely love it and look forward to it each week. The conversations that happen are astounding and pushes them grow."
—Jeff W. Geography Teacher

TEST DRIVE THE PROGRAM 100% RISK FREE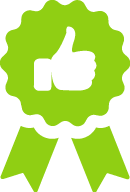 If you have any doubts that my mentoring program is a fit for your teen, I'd encourage you to "test drive" the program.If you don't feel that my mentoring program speaks to your teen, simply email us within 30-days for an easy NO HASSLE refund.
Only $19 / month
Cancel at any time. No long-term commitments.

A Year Of Awesomeness prepares your teen with the Behaviors, Skills and Confidence they need to be Successful.
---
FREQUENTLY ASKED QUESTIONS
HOW IS THE PROGRAM DELIVERED EXACTLY?
Once a week, you and your teen will receive an email with a link to a private webpage that includes that weeks video lesson, discussion questions, plus occasional exercises for your teen to gain valuable experience.
HOW MUCH TIME DOES THE PROGRAM TAKE?
Each video lesson is about 10 minutes long and the material is presented in a way teens will find truly engaging.
WHAT AGE RANGE IS THIS PROGRAM APPROPRIATE FOR?
The material is geared towards 12-19 year olds.
DO ANY OF THE LESSONS DISCUSS POLITICS OR RELIGION?
NO, politics or religion are NOT discussed.
HOW DO I CANCEL IF I REALIZE THIS IS NOT A FIT?
Simply send an email to customer support and any future payments will be stopped. That simple.

"When it comes to understanding the minds of teens, there is no greater expert than Josh Shipp. I've witnessed firsthand the lives he's transformed."
—Ellen Rakieten, Emmy Award-Winning Producer of OPRAH
Risk Free: Cancel Anytime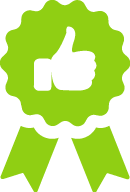 If you need to cancel your membership for ANY reason, just send us an email and it's done.
No questions asked. No weird fine print.