Prepare Teens With the Behaviors, Skills and Confidence they need to be Successful
You have sacrificed a lot to raise your teen.
When your teen was a kid, new to school, you worried about them not knowing how to respond to unfamiliar situations.
They were innocent and needed to learn how to fend for themselves.
Luckily, it was easy to prepare them.
"Remember to share," you'd say, as you watched your kid on the playground.
You mentored your kid for the new challenges you knew they would face. To prepare them to thrive you equipped them with simple strategies.
They listened and they learned.
Now, your kid has grown.
Your teen is becoming more independent and their environment more unpredictable. Deep down, they want to do well. But, what do you prepare your teen with now, to have them do well? To have them be able to make good decisions in demanding situations?
And how do you talk about, "what will prepare them" without sounding like you're lecturing? Or worse, like you don't understand.
Schools and relationships are not as simple as they were when you were a kid. Your teen must respond to difficult situations almost everyday.
DON'T LET CELEBRITIES AND THE MEDIA SHAPE YOUR KIDS'S FUTURE – OR THEIR RELATIONSHIP WITH YOU.
Inexperienced, unprepared and needing to react…Your teen is at risk of responding to events with how they have seen peers or celebrities respond.
In this social age of lost privacy, a bad response could embarrass, possibly hurting your teen's self-esteem and their future.
I was a troubled teen.
As a teen, I was a angry, defiant, and every parents worst nightmare. Luckily, I gained myself a mentor who knew how to talk to me. My mentor got me to listen. Got me to move forward when I had low self-esteem, acting out, or confused.
He taught me to be responsible and to have respect for myself and others.
FORTUNATELY I FOUND A MENTOR AND MY LIFE CHANGED FOREVER
Through talks with my mentor, I learned constructive ways to behave in familiar and new situations. I learned to think things through. Being prepared made me feel less awkward, anxious and insecure. I gained confidence. Enough confidence to become engaged… start achieving and contributing.
Today, I speak internationally and mentor teens on the basics of developing good habits, decision making, achieving success, and more.
I know, firsthand, the basic skills that support creating a happy and meaningful life. A meaningful life that anyone can lead to effect a better world.
I also help parents become familiar with the topics that their teen needs to discuss. So that family relationships can grow healthy with respectful dialogue as the foundation for communication.
WITH AYOA, I'VE MENTORED OVER 2,800 TEENS
I have developed a Virtual Teen Mentoring Program (I call it: A Year Of Awesomeness ) to help families and teens like yours. In "AYOA" I mentor your teen, weekly through video, on the habits and attitudes of thoughtful achievers. I teach on issues that teens, through my years of private mentoring, have confided are the most difficult to resolve.
Advice that is kid tested & parent approved.
You cannot communicate with someone unless you understand them. I draw on my decade of experience working with teens. Achieving a delicate balance of humor (what they need) with sound advice (what they need)…It's a kid tested / parent approved approach.
Knowledge prepares… and gives confidence.
Like downloading a new app or starting a new job, having someone experienced give advice makes you more capable doing what is new and unfamiliar. A large part of confidence and competence is preparedness. A Year Of Awesomeness introduces your teen to a variety of topics and subjects. It gets them to be more aware and thinking ahead.
The Mentoring Program begins with lessons to build confidence, then shifts to developing a sense of achievement and finishes with building your teen's awareness of creating their future.
Woven throughout A Year Of Awesomeness are lessons on the hard skills that support achievement, like maintaining health and self management. And lessons on the soft skills that support relationships, like nurturing and respect.

Prepare your teen for challenges.
The program is structured to seed behaviors that will provide your teen with strong competencies in the face of challenges. Challenges that come to all teens, as trials of growing up, but that your teen will now be prepared to face.  Each week, A Year Of Awesomeness will deliver a new video of me mentoring your teen on an important subject and topic. Their video will include notes for them to talk over with an adult, and often, a suggested exercise.
---
CRITICAL ELEMENTS YOUR TEEN WILL TAKE AWAY INCLUDE:
Achievement to develop a sense of pride and internal motivation.
✓The importance of resilience
✓Learning from caring adults
✓Methods for stopping procrastination
Emotional Health to maintain well being of mind and body.
✓The crucial skill of forgiveness
✓Processing grief
✓High performance through health
Relationship Management to truly consider others before yourself.
✓Gaining your parents trust
✓Ending or accepting the end of a relationship
✓Gratefulness and respect
Personal Responsibility to consider the possible outcomes of a choice.
✓How to apologize with maturity
✓Safe behavior on the Internet
✓Earning trust to gain freedom
Integrity to consistently do the right thing in difficult times.
✓Dealing with rumors
✓Behaviors that make you a good role model
✓How to tell your parents you made a mistake
Recognizing Limits to establish boundaries and when getting help is necessary.
✓The danger of drugs and alcohol
✓Asking for help with dangerous situations
✓Failure: You either win or you learn
Self Management to instill this discipline in support of future independence.
✓A strategy to achieve your goals
✓Techniques for improving focus
✓Method for developing healthy habits
Respect to develop regard for other people.
✓How to have a great relationship with your Mom and Dad
✓Earn the trust of influencers
✓How to deal with an unfair teacher
Clear Thinking to develop wise decision making skills.
✓Questions to consider to help make a wise decision
✓Getting motivated to do things you don't want to do
✓Shift your perspective to get a better attitude
Assertiveness to stand for what's right.
✓Dealing with being judged
✓Saying NO to peer pressure
✓Learn to deal with bullying
Confidence to feel good about the value of your contribution.
✓Get a job to earn money and confidence
✓Setting boundaries for who you let influence you
✓How to develop self-confidence
Living with purpose to be mindful of the future and your place in it.
✓Discover your inner genius
✓How to systematically achieve any goal
✓The gift of perseverance
Friendship to experience acceptance for who you are.
✓Finding/Being a good friend
✓Process for helping a friend in crisis
✓How to spot a bad relationship
And more…
---
COMPLETE TRANSPARENCY: YOU GET FULL ACCESS TO EVERYTHING WE TEACH YOUR TEEN.
You will get a link to every video lesson given to your teen. Then, you can utilize the discussion questions to further the learning.
You will know what to ask your teen about because of notes included. You will be able to understand the main issues and use thoughtful questions to show awareness and engage discussion…
KEEP THE CONVERSATION GOING STRONG…
Explore any moments from your teen's life that they want to reflect upon. Begin conversations to deepen their awareness. You will be able to focus attention without needing to lecture; Often, "What does Josh say about…?" is enough to get a conversion to start or continue.
Your teen will want to talk. It is natural for them to want to know more about what is important to them.

"Meaningful conversation and thoughtfulness from my kid has been the result. Thank you for providing me with the material to get the ball rolling."
—Josie K., Mother of 13-year old

---
Here's What The Program Includes:
→ Mentoring Lessons: weekly video lessons emailed to your teen.
→ Discussion Notes: included with each video lesson.
→ Application Exercises: to gain a deep understanding of the lessons.
→ Support Forum: For parents & grownups to ask specific questions.

"My only regret is that we didn't signup a few years ago. I think you would have helped me better shape my parenting approach – made me less anxious, more patient, gentler — and probably would have avoided a messy time in my relationship with my son."
—Jodi W., Mother of 17-year old
TEST DRIVE THE PROGRAM 100% RISK FREE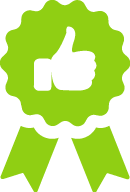 If you have any doubts that my mentoring program is a fit for your teen, I'd encourage you to "test drive" the program.If you don't feel that my mentoring program speaks to your teen, simply email us within 30-days for an easy NO HASSLE refund.
Only $19 / month
Cancel at any time. No long-term commitments.

A Year Of Awesomeness prepares your teen with the Behaviors, Skills and Confidence they need to be Successful.
---
FREQUENTLY ASKED QUESTIONS
HOW IS THE PROGRAM DELIVERED EXACTLY?
Once a week, you and your teen will receive an email with a link to a private webpage that includes that weeks video lesson, discussion questions, plus occasional exercises for your teen to gain valuable experience.
HOW MUCH TIME DOES THE PROGRAM TAKE?
Each video lesson is about 10 minutes long and the material is presented in a way teens will find truly engaging.
WHAT AGE RANGE IS THIS PROGRAM APPROPRIATE FOR?
The material is geared towards 12-19 year olds.
DO ANY OF THE LESSONS DISCUSS POLITICS OR RELIGION?
NO, politics or religion are NOT discussed.
HOW DO I CANCEL IF I REALIZE THIS IS NOT A FIT FOR MY TEEN?
Simply send an email to customer support and any future payments will be stopped. That simple.

"When it comes to understanding the minds of teens, there is no greater expert than Josh Shipp. I've witnessed firsthand the lives he's transformed."
—Ellen Rakieten, Emmy Award-Winning Producer of OPRAH
Risk Free: Cancel Anytime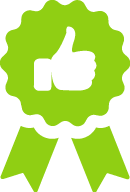 If you need to cancel your membership for ANY reason, just send us an email and it's done.
No questions asked. No weird fine print.