Teen Mentoring
Success in School AND Life
HELP YOUR TEEN SUCCEED IN SCHOOL & LIFE
Weekly video lessons from Josh on topics that are crucial to success…
Taking Personal Responsibility

Developing Self-Esteem

Making Wise Choices

Earning and Maintaining Trust

Practical Ways to Overcome Challenges

Developing Healthy Habits for School & Life Success

And much more…
"A Year of Awesomeness" supports teens through the formative years and helps them emerge as responsible young-adults.

---
HERE'S WHAT YOU GET:
✓ Weekly Video Lessons for Teens with Practical Strategies
✓ Discussion & Implementation Guide for Each Video
✓ Ask Josh Q&A Conference Calls for Adults
✓ Discounted tickets to live workshops with Josh
✓ Risk Free: Cancel Anytime Guarantee

"When it comes to understanding the minds of teens, there is no greater expert than Josh Shipp. I've witnessed firsthand the lives he's transformed."
—Ellen Rakieten, Emmy Award-Winning Producer of OPRAH
Risk Free: Cancel Anytime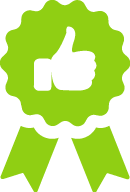 NO long-term commitments. If you need to cancel for ANY reason, simply send us an email. It's that easy.
No questions asked. No weird fine print.