Prepare Your Teen With the Behaviors, Skills and Confidence they need to be Successful.
HELPING TEENS SUCCEED IN SCHOOL & LIFE
Weekly video lessons from Josh on topics that are crucial to success…
Taking Personal Responsibility

Developing Self-Esteem

Making Wise Choices

Earning and Maintaining Trust

Practical Ways to Overcome Challenges

Developing Healthy Habits for School & Life Success

And 47 other important topics…
"A Year of Awesomeness" prepares teens With the Behaviors, Skills and Confidence they need to be Successful.

---
Here's What The Program Includes:
→ Mentoring Lessons: weekly video lessons emailed to your teen.
→ Discussion Notes: included with each video lesson.
→ Application Exercises: to gain a deep understanding of the lessons.
→ Support Forum: For parents & grownups to ask specific questions.
---
FREQUENTLY ASKED QUESTIONS
HOW IS THE PROGRAM DELIVERED EXACTLY?
Once a week, you and your teen will receive an email with a link to a private webpage that includes that weeks video lesson, discussion questions, plus occasional exercises for your teen to gain valuable experience.
HOW MUCH TIME DOES THE PROGRAM TAKE?
Each video lesson is about 10 minutes long and the material is presented in a way teens will find truly engaging.
WHAT AGE RANGE IS THIS PROGRAM APPROPRIATE FOR?
The material is geared towards 12-19 year olds.
DO ANY OF THE LESSONS DISCUSS POLITICS OR RELIGION?
NO, politics or religion are NOT discussed.
HOW DO I CANCEL IF I REALIZE THIS IS NOT A FIT FOR MY TEEN?
Simply send an email to customer support and any future payments will be stopped. That simple.

"When it comes to understanding the minds of teens, there is no greater expert than Josh Shipp. I've witnessed firsthand the lives he's transformed."
—Ellen Rakieten, Emmy Award-Winning Producer of OPRAH
TEST DRIVE THE PROGRAM 100% RISK FREE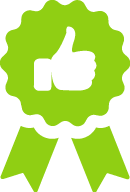 If you have any doubts that my mentoring program is a fit for your teen, I'd encourage you to "test drive" the program. If you don't feel that my mentoring program speaks to your teen, simply email us within 30-days for an easy NO HASSLE refund.
No questions asked. No weird fine print.