Having "The Talk" With Your Kid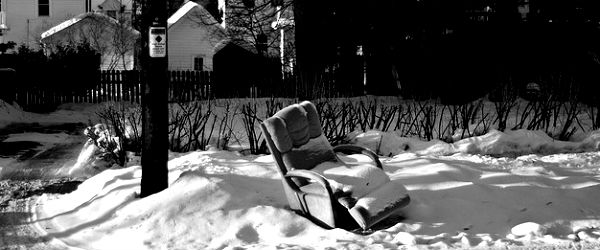 Do you remember the first time an adult tried to have "the talk" with you? Odds are that you do and you remember how uncomfortable it was for both of you.
Nearly all adults, whether caring parents or influencers of a child, dread having crucial conversations like the one you remember. Whether it's sex, drugs, or any other hot button topic we all feel awkward and uncomfortable when faced with these types of conversations.
But we know "the talk" is important and we must have it, so is there a way to do it that's less painful? On this episode of Parental Guidance I'll share with you the keys to having "the talk" on any awkward or uncomfortable topic.
---
"Either you influence your kids or someone else will."
---
IMPORTANT POINTS
My best advice to you is to buy the book called Crucial Conversations. You'll find it enormously helpful in any sort of interaction in which you have to have crucial conversations.
And you'll know it's a crucial conversation when these three things are present:
High stakes + Strong emotions + Opposing opinions.
When you're faced with that combination, here are the three ways to have that crucial conversation:
1. Tell the truth.
You can tell the truth and keep the relationship. There seems to be a belief that you have to choose between telling the truth and maintaining a relationship. You don't have to choose, go into the conversation with forethought and you can tell the truth and keep the relationship.
2. Preparation.
When the conversation matters, prepare for it. Think about it, write down some key thoughts and truths, then get feedback from trusted source. Next sleep on it before having the talk.
3. Initiating a Productive Conversation.
Once you are prepared and have a posture to reconcile the situation, here are options to start and have the most productive conversation with your kid.
Lead with your vulnerability, especially when talking about drugs. Share your experiences and your regrets. And remember your vulnerability doesn't lessen your authority, on the contrary it makes you more relatable and more human.
To diffuse some of the awkwardness when having "the talk" about sex be blunt and set a timeframe. You can say: "We're about to talk about something super awkward and embarrassing. I promise this will be over in 7 minutes or less."
Choose your location, in the car on a drive is a great place to talk. You can stare straight ahead if it's an awkward conversation, making it slightly less so. Driving can be a great vehicle (pun intended) for this type of conversation.
If you're struggling for a way to bring up a topic use something from the current media. For example the celebrity nude photo scandal can help you talk about sex with your teen. Ask them "What do you think? Was it the hackers' fault or the celebrities fault?". Doing so will help you gauge where your child is at morally and in their thought process.
The bottom line here is you cannot control a teenager, that's not the name of the game with a teen. The name of the game is influence and the best way to have influence is to understand what your child is thinking and feeling about a particular situation. Once you've done that, then have the courage to have these crucial conversations so they can come to a point of maturity.
---
RESOURCES
TO HAVE ME SPEAK: Top Youth Speakers
CRUCIAL CONVERSATIONS: The Book
SUBMIT A QUESTION: Ask Josh Your Question
---
WHAT'S YOUR ADVICE?
Having "the talk" is a hot topic so let's hear from you!
How do you have crucial conversations with a young person in your life?
What have you found has worked well?
What has completely flopped that you've tried?
Please leave your thoughts in the comments below…