Speaking
Teen Expert, TV Personality & Author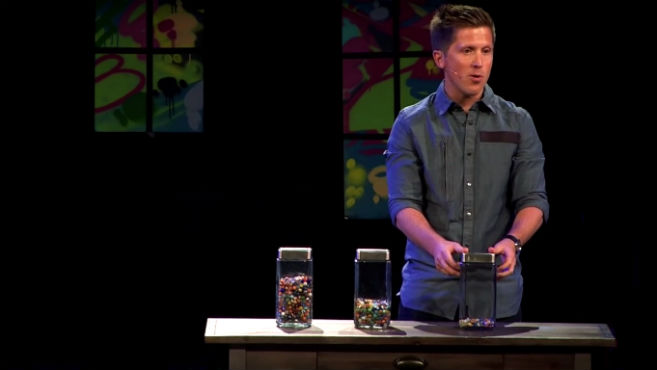 Watch Video
Josh Shipp is an award-winning motivational speaker with an entertaining, yet challenging message for students, parents, or educators. He has spoken to more than TWO MILLION teens and adults live.
______
He had a traumatic childhood. Josh was abandoned at birth, thrown into many different foster homes. Abused, Addicted, and Suicidal… Josh KNOWS what it means to be a teen in trouble.
Thanks to caring adults Josh was able to triumph over the hardship, and now he encourages everyone to overcome their hardships and live life to the fullest.
And he does so through the power of laughter.
Josh's ability to connect with the audience of teens or adults is a rare gift and is one you don't want your audience to miss.
Invite Josh to speak at your next event
Student Events
"Don't Be Average"
You will be amazed at the emotional journey that Josh Shipp will take you on, in merely an hour. Laughing at human nature, and true stories about trips to Wal-Mart and exploding microwaves. But, the really explosive moment comes when the audience abruptly takes a one eighty, from the humor, to the tragedy that life sometimes has to offer.
Josh understands what it feels like to try and form and discover your identity and purpose. He has learned that life's battles can be won, armed with a sense of humor and an optimistic attitude. Sharing his struggles, Josh encourages people to view their lives through a new lens. This empowering story of triumph encourages all people to think of themselves, and their mistakes as an "opportunity."
Topics Covered Include…
Making Positive Choices
Choosing The "Right" Friends
Peer Pressure
Overcoming Adversity
Striving To Be YOUR Best
Benefits of a Positive Attitude
The Importance of Good Role Models
"You were hysterically funny and had such a powerful message. The two speakers that followed you were NOTHING in compared to your down to earth, chill, funny public speaking. I really was inspired."
Clare
Student from PA
---
Adult Events
"Turning a Mess into a Message"
Josh Shipp was that trouble maker kid in school – a foster kid, class clown, a rebel without a clue, a trouble maker. He was written off, kicked out, forgotten about. That is until one adult made all the difference in his life.
She didn't see the punk kid – she saw the potential. She didn't see the messed up foster kid – she saw the message this young man could share with the world.
Josh's program entitled "TURNING A MESS INTO A MESSAGE" is perfect for a group of educators or parents that work with teens.
Topics Covered Include…
The 5 common mistakes people make with teens
How to get through to teens that have "checked out"
How to motivate the unmotivated
What worked AND what didn't work
Simple/effective ways to let teens know you care
Strategies for getting YOUR message across
"In 15 years of being in education, you have got to be the best speaker that I have ever seen when speaking to a group of adults. My stomach still hurts from laughing so much. Thank you for your message."
Karla Reisner
Teacher, Kansas
---